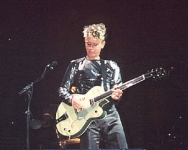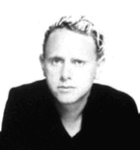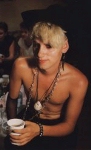 Martin has released a solo album in 1989 which is called
"Counterfeit E.P."
this album is in fact a cover album of other artists songs that martin likes :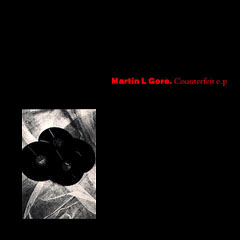 here is its tracklisting :
COUNTERFEIT E.P.


here are the original artists for each song:
Joe Crow : "Compulsion"
Tuxedomoon : "In a manner of speaking"
Durutti Column : "Smile in the crowd"
Comsat Angels : "Gone"
The Sparks : "Never turn your back on Mother Earth"
Boney M : "Motherless Child"
click here to hear this song of Martin's solo project:
Never turn your back on Mother Earth
click here to listen to Counterfeit's midi File